Which projector works with the ASK Proxima POA-LMP14 projector lamp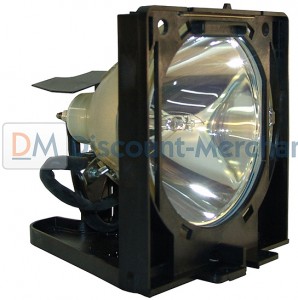 When the ASK Proxima POA-LMP14 projector lamp needs replacing, you will see the Lamp Monitor light blinking and a Lamp Replacement message will appear on your projector screen.
To track the number of hours left on the projector lamp, select the ABOUT option on the MAIN menu.Lamp life will vary depending on usage and whether regular maintenance is done. (Keeping the filters clean will prevent the projector from overheating and get the lamp to last longer).
Be sure to install a genuine ASK Proxima POA-LMP14 projector lamp from a recognized OEM manufacturer. Installing a generic lamp also voids your warranty for your ASK Proxima projectors.
Generic or "compatible" lamps can damage the sensitive (and expensive) mechanisms in your projector. Due to their substandard materials and poor workmanshup, these counterfeit lamps give off poor illumination and are prone to explosions. Counterfeit lamps may also be filled with toxic substances such as the carcinogenic substance Krypton-85. Learn the 7 Ways to spot a counterfeit lamp and go with an authentic ASK Proxima LAMP-012 projector lamp.
Buy this lamp on Amazon from the following authorized dealers:
Compatible Projectors
The ASK Proxima POA-LMP14 projector lamp is compatible with the following projectors:
For step-by-step instructions on replacing your ASK Proxima POA-LMP14 projector lamp, click on your projector listed below:
Eco-friendly alternative

Looking for a green alternative? Try replacing only the bulb and re-using the same plastic cage. Watch this Ask Proxima replacement guide to find out more.