Shopping for a DLP projector?
Here are some important things to consider
What type of DLP projector
What type of DLP projector you buy will depend on where you are using the projector. Projectors are used as either business or home entertainment. Data projectors are best suited for business presentations as they handle data and images such as PowerPoint presentations and. PDF files. Home theater projectors are built to handle full-motion video as well as photos.
What size do you need?
Projectors come in a wide range of sizes and weights. The most portable projectors are small and lightweight that can slip into a briefcase and be easily transported from office to office. These are prefect for the road warrior giving presentations in different locations. Larger, heavier projectors are suitable to home entertainment center where there is a dedicated space and nothing is moved. The more you move the projector, the lighter you need it to be.
Tip #1: Always check to see if the projector has been built to be carried around.
Resolution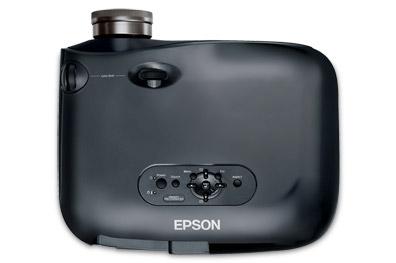 For business presentations showing graphics, data and images, SVGA resolution (800 by 600 pixels) will be sufficient. You'll be able to save on the price tag coming with SVGA as well. The details are not going to be as crisp and scaling the images up will result in a lose of picture quality. If you are showing video or film, then you will need to go with a 1080p, the current high definition technology for projectors. You will only get the HD effect if you are plugging into other HD devices (Blu-ray player, DVD or other devices). Plugging the 1080p projector into your cable box will lower the resolution to broadcast quality. The prices for a 1080p have been falling steadily.
Here's a handy chart that sorts out the different types of projector resolution:
4:3 Format Options:
SVGA (800×600 pixels): Good for basic PowerPoint presentations
XGA (1024×768 pixels): Good for spreadsheets and commercial application
SXGA (1280×1024 pixels): Good for detailed graphics with small detail
SXGA+ (1400×1050 pixels): Good for photos and data graphics
UXGA (1600×1200 pixels): Good for detailed applications and graphics needing high resolution.
Widescreen Options:
WXGA (1280×800 pixels) (16:10 Aspect Ratio): Good for wide screen laptop and desktop monitors.
HD 720 (1280×720 pixels) (16:9 Aspect Ratio): Predecessor to 1080 so good for watching 720p
HD 1080 (1920×1080 pixels) (16:9 Aspect Ratio): Good for home HDTV and 1080p Blu-Ray movies.
WUXGA (1920×1200) (16:10 Aspect Ratio): Full HD+ Good for auditoriums, lecture halls, movie theatres and churches with large areas.
Tip #2: The higher the resolution the better quality the picture,
Tip #3: The resolution of the projector should always match the resolution of the computer it will be linking with.
Tip #4: The lower the resolution, the lower the price tag.
Brightness

A projector's brightness is measured in ANSI lumens. With projectors, brighter does not automatically mean better. It really depends on how you are going to use the projector and the room you are watching. Large rooms make need something brighter. Home theaters used in the dark, don't need a lot of light so 1,000 to 1,200 lumens will still give you a large and bright images. In a room with lots of ambient light, you'll want something that is between 2,000 to 3,000 lumens in order to compete with natural light. Small percentages in lumens don't make that much difference either. Do your research to see how much brightness you need and don't hesitate to ask your manufacturer for the specs on the projector.
Tip #5: Doubling your lumens doesn't automatically double the brightness. The formula is a bit more complicated.
Tip #6: Your screen size will affect your brightness. The average screen is 200cm wide and if you go larger you'll need more brightness.
Look for the right connections

For business projectors, you'll want the maximum outputs on your projector so you can hook it up to your computer or other source device in order to display the presentations. You want maximum flexibility so you can hook up using a VGA connection (computer monitor), a USB connection (same connection for a printer, scanner or digital camera), a DVI cable (digital video) or a HDMI cable (High Definition Multimedia Interface). For home entertainment projectors look for at least one HDMI input to connect to either your cable or satellite box. You will want more if you plan to also run a Blu-ray player or gaming console. Make sure the build in audio is high enough quality or can work with a separate sound system.
Tip #7: Read more about connecting your projector to a laptop
How is the sound?

Some projectors come with built in audio. Check to see that the audio system is adequate enough. If you need sound for your business presentation, make sure the audio is loud and clear enough. Home theatres are going to need to be set up to a separate sound system since you want that stereo experience while watching TV and films.
Contrast Ratio

The ratio between the brightest and darkest areas is known as the contrast ratio. A higher contrast ratio gives more vibrant colors, crisper pictures with more details showing up in the dark areas on the screen. While not crucial for business presentation, you need a strong contrast ratio for watching film or HDTV.
Throw ratio

Consider the size of your room to know how far the image will need to be projected. A short-throw means the projector is a short distance from the screen. A short throw will be three to six feet and allows lets you throw a large image in a small space. For each foot of image, the projector needs to be two feet away. For example, if the projector is 20 feet away then the image must be 10 feet wide. Home theater projectors should be able to throw from roughly 12 to 15 feet. You'll need to calculate the throw ratio for home theater projectors.