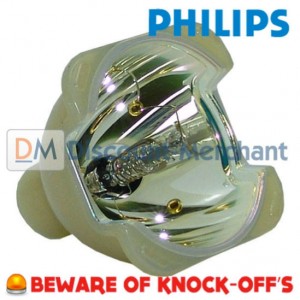 You can expect up to 3000 hours of lamp life with the BenQ 59.J0C01.CG1 projector lamp.
It's critical to install a genuine BenQ 59.J0C01.CG1 rather than a compatible generic lamps. Although lower in price initially, generic, knock-off lamps end up costing much more in the long run.
Counterfeit generic lamp have a shorter lamp life, damage the components in your projector, have poor picture quality and are prone to explosion. You also run the risk of being exposed to the carcinogenic substances such Krypton-85 used in the making of these lamps.
Installing a generic lamp voids any warranty for your BenQ projectors. Buy an authentic BenQ 59.J0C01.CG1 original manufacturer's lamp.
Learn the 7 Ways to spot a counterfeit lamp.
Buy this lamp on Amazon sold by these authorized dealers:
Compatible Projectors
Looking for a less expensive but more environmentally friendly option? Want more information?  Watch our step-by-step video on replacing  just the BenQ 59.J0C01.CG1 projector bulb instead of the entire lamp housing.
Tips for extending the life of BenQ 59.J0C01.CG1 lamp
Keep your air filters clean to avoid overheating the projector.
Use the Lamp Power option and set lamp life to to Economic Mode to reduce the amount of power used and extend lamp life.
Learn more with Top tips for extending DLP projector lamp life